Shapewear XXL is figure shaping lingerie which can be worn particularly under tight clothing. Shapewear firms your curves, lends your figure a slimmer silhouette and helps keep the minimum showing under tighter clothing.This allows you to be a little bolder in your choice of outfit. The following will help you in your choice of shapewear depending on the results you wish to achieve.
Which XXL Shapewear covers what?
Certain figure-forming lingerie is better than others depending on which "Problem Zone" you would like to conceal. Here are some tips on which Shapewear you can best use: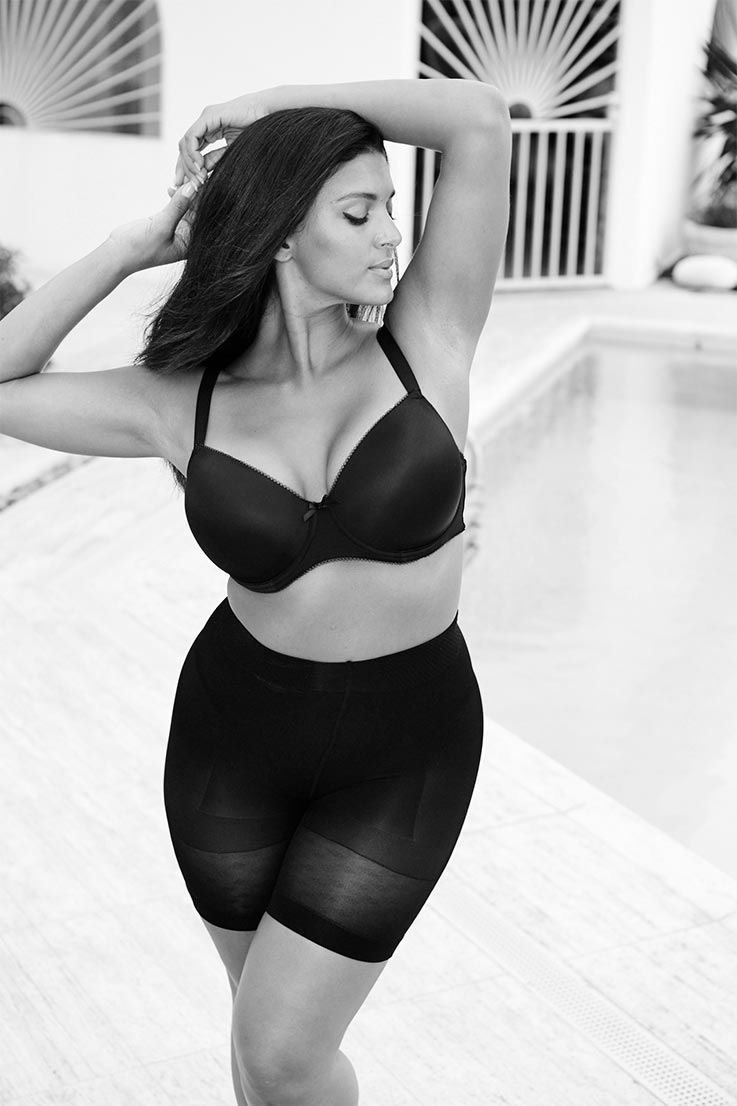 Figure Shaping Hosiery
Effect: slimmer legs/hips, bottom and tummy tightened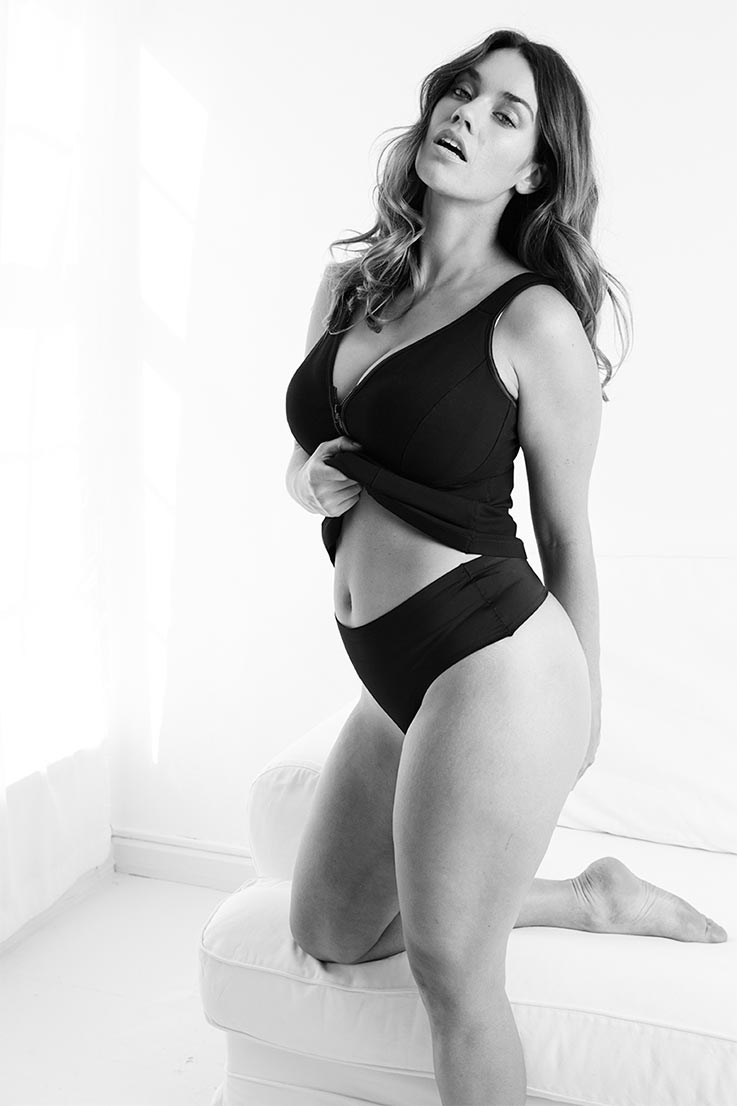 Figure Shaping Slips and Thongs
Effect: flattering around tummy area, hips and bottom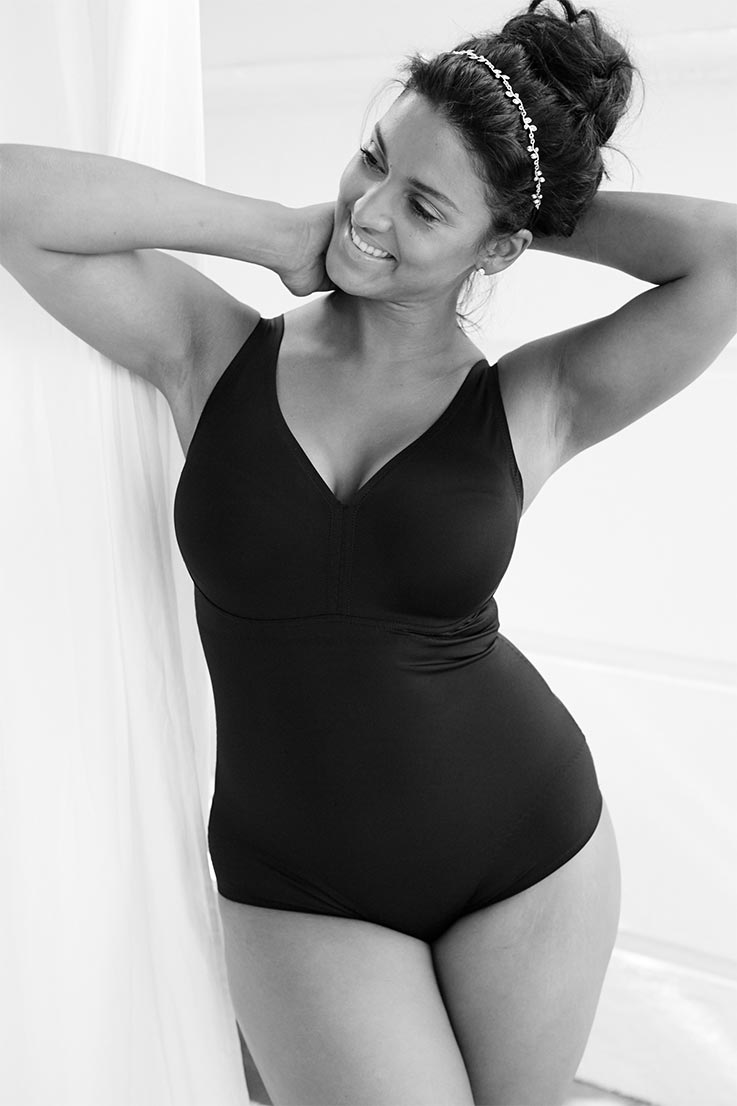 Figure Shaping Bodyshaper
Effect: firming the silhouette, smoothing the back area , beautiful bosom, slimmer hips, waist and tummy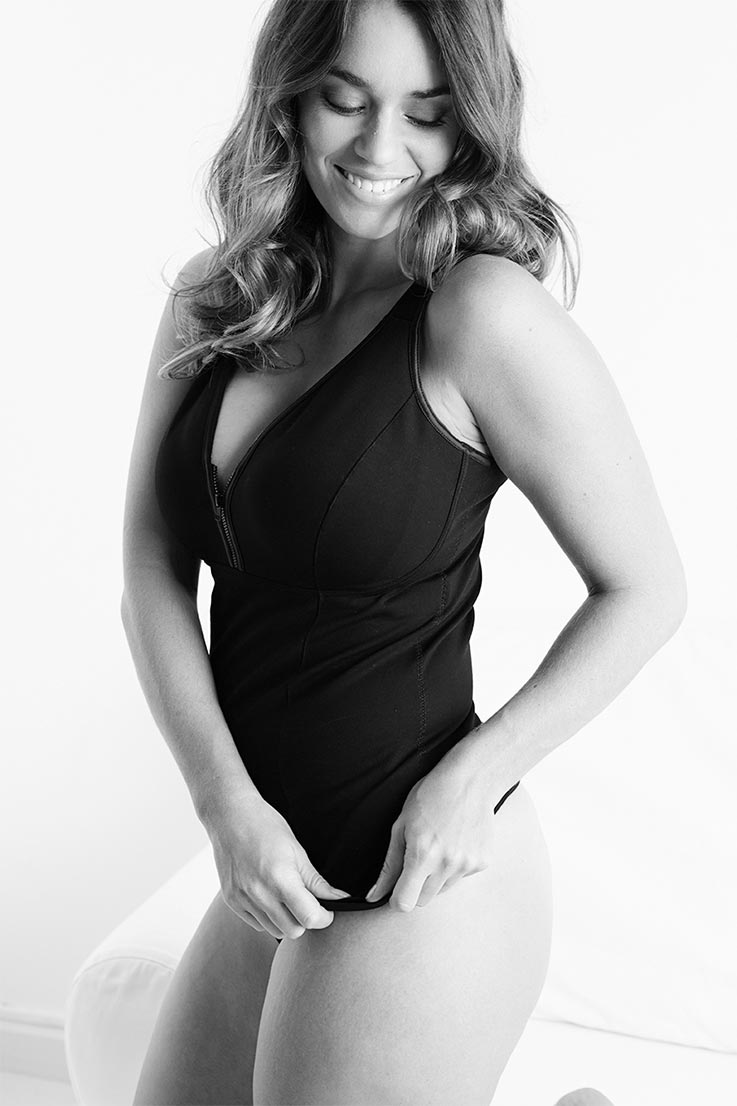 Figure Shaping Top
Effect: smooth back, beautiful bosom, slimmer waist and tummy
Which Shapewear for which Body Type?
In general, your choice of Shapewear will depend on your outfit. Are there particular areas which should be emphasised and brought into shape? If so, the choice of Bodyforming garment is largely dependent on your body shape. Here are a few tips which you might like to take into account:
---
Inverted Triangle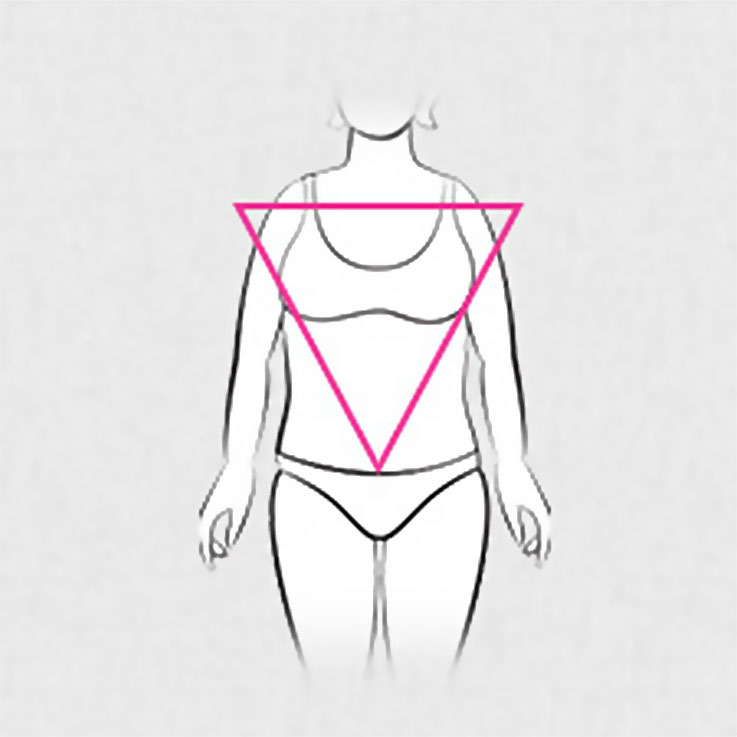 Characteristics:
broad shoulders and /or
large bust
narrow hips
slim legs
Tip: A figure shaping top or body shaper is particularly good to firm up the top half. A Slip or Thong with a high waist is also good to help conceal problem areas around the tummy.
---
Triangle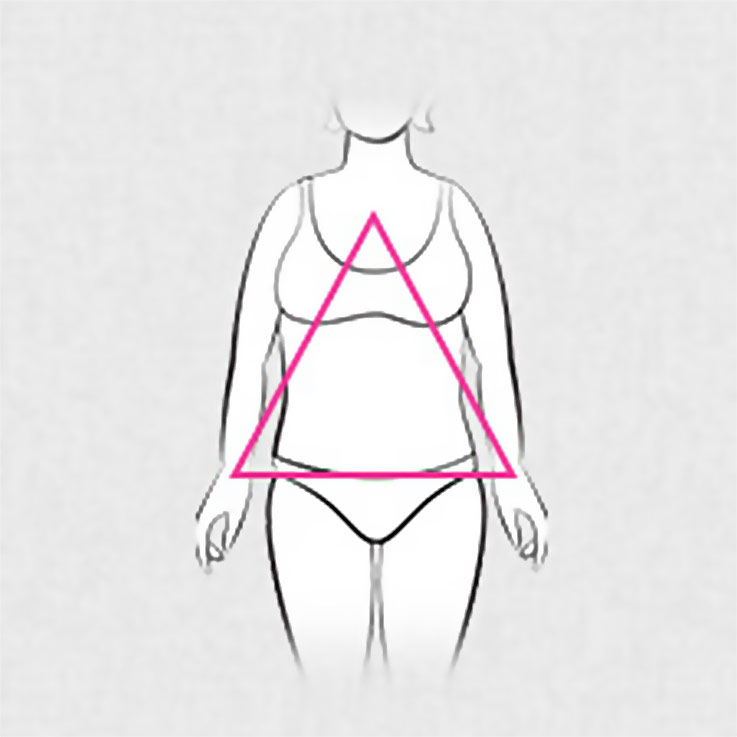 Characteristics:
rather narrow shoulders
small bust
slim waist
flat tummy
Weight sits mainly around hips, legs and bottom.
Tip: Pants and figure shaping lingerie with leg inserts are more suitable. A body or slip without leg inserts will not create the same effect.
---
Hourglass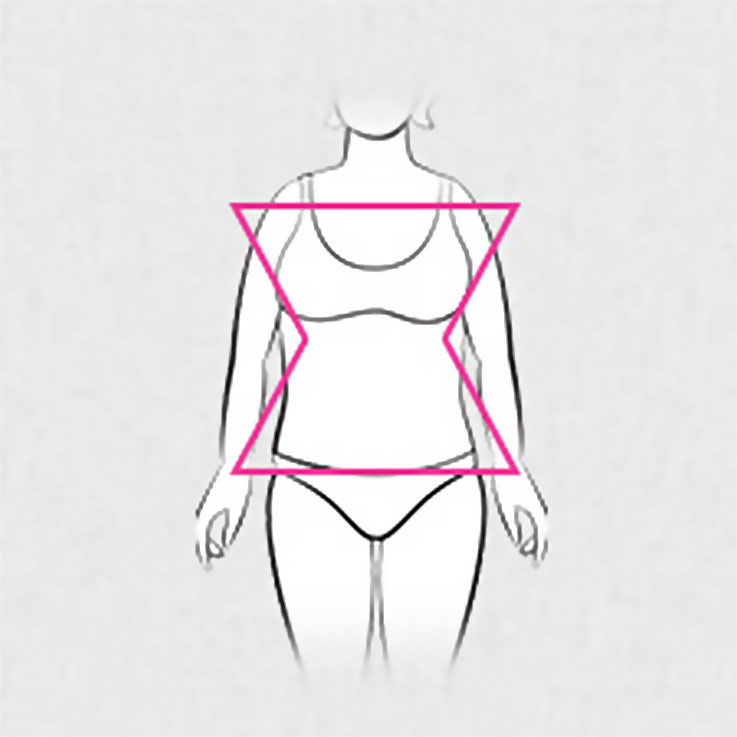 Characteristics:
symmetrical body type
narrow waist
full bust
round bottom
Tip: It is not necessary for you to form any one area more than another. And so you can choose your Shapewear purely on the basis of your outfit. Essentially, all types of figure forming lingerie are suitable.
---
Rectangle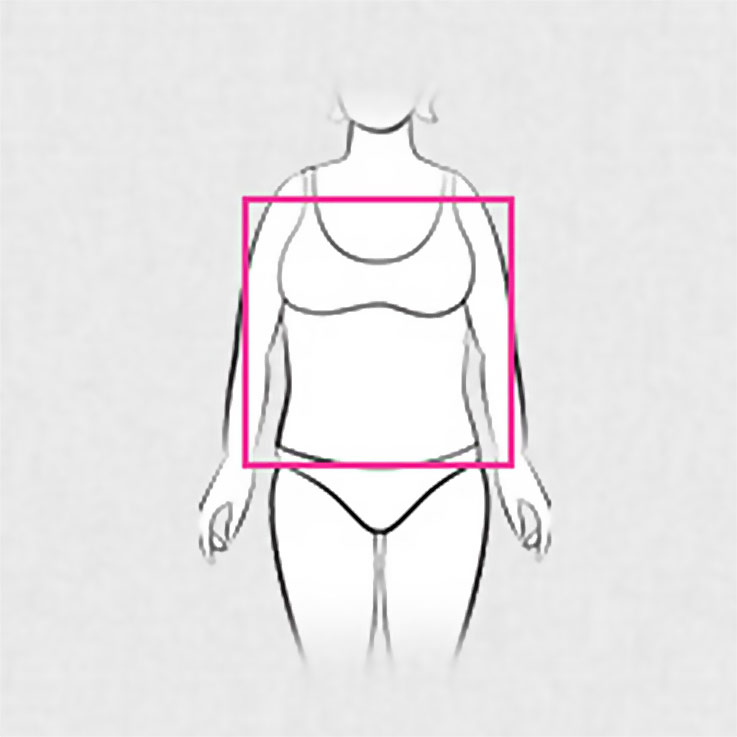 Characteristics:
symmetrical body type
not much waist
small bust
shoulder width and hip width are about the same
Tip: Use shapewear to create more of a waist. Bodies or slips with a high waist are suitable here.
---
Diamond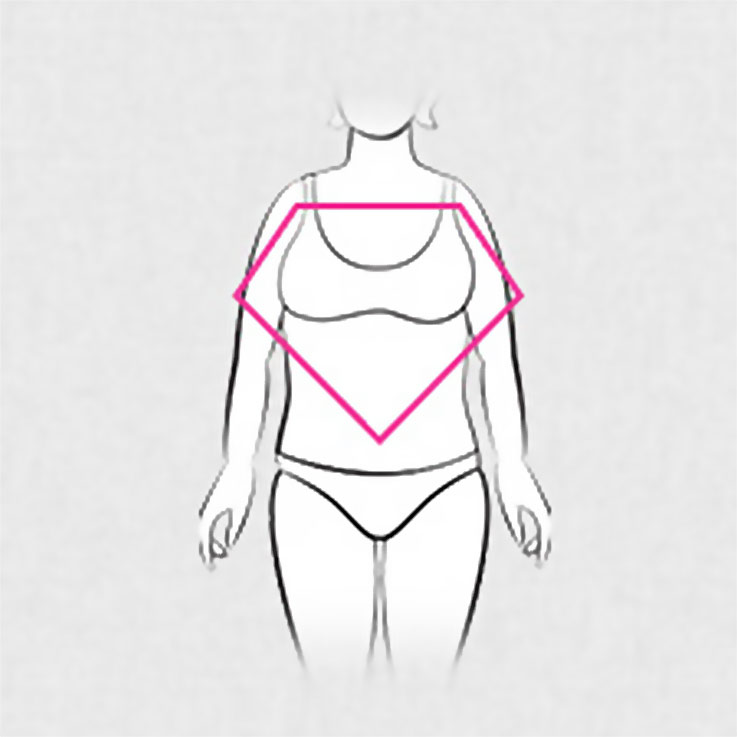 Characteristics:
weight sits mainly around tummy and waist
large bust
legs and bottom relatively slim
Tip: Choose shapewear that covers tummy and waist in particular. Panties which are cut too deep will cut in, in an unpleasant way. Go for a figure shaping top or bodysuit which also gives support to the bust. Panties should have a high waist.
---
Which Shape Hold is right for me?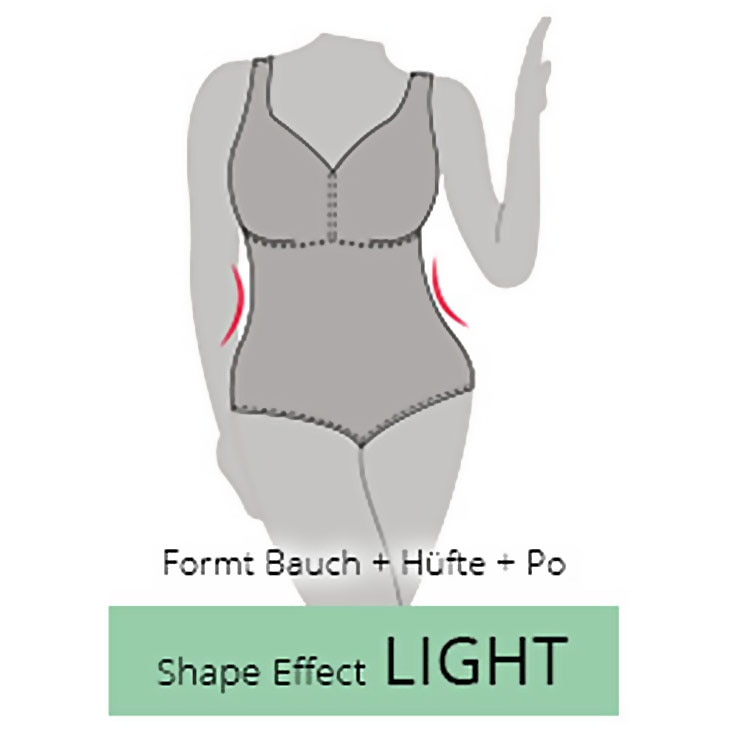 Shape Hold Light
These styles provide light shaping with the task of smoothing. They also help unattractive bumps caused by under garments to disappear. Ideal for every day.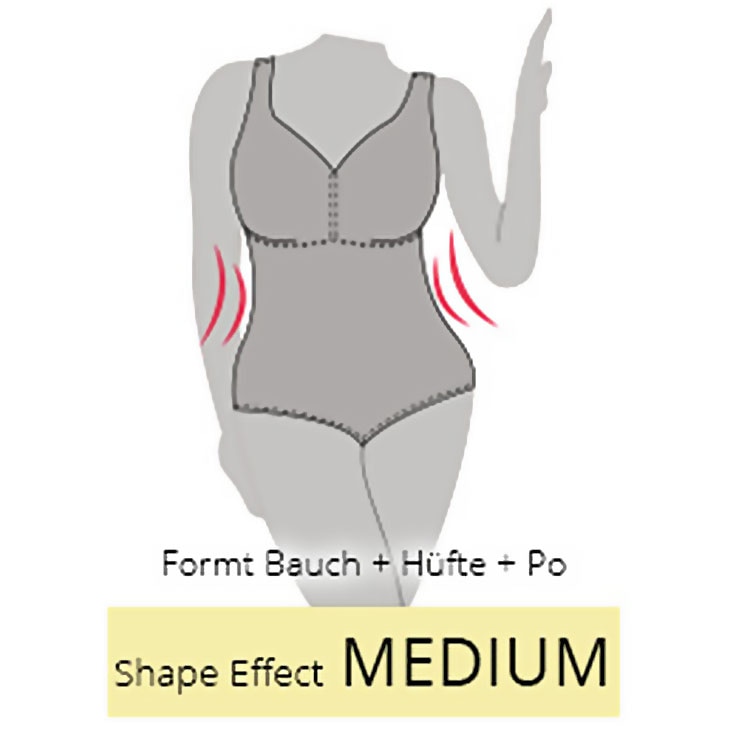 Shape Hold Medium
These styles provide a hourglass figure without a tight feeling. They offer you firm support and create a beautiful silhouette.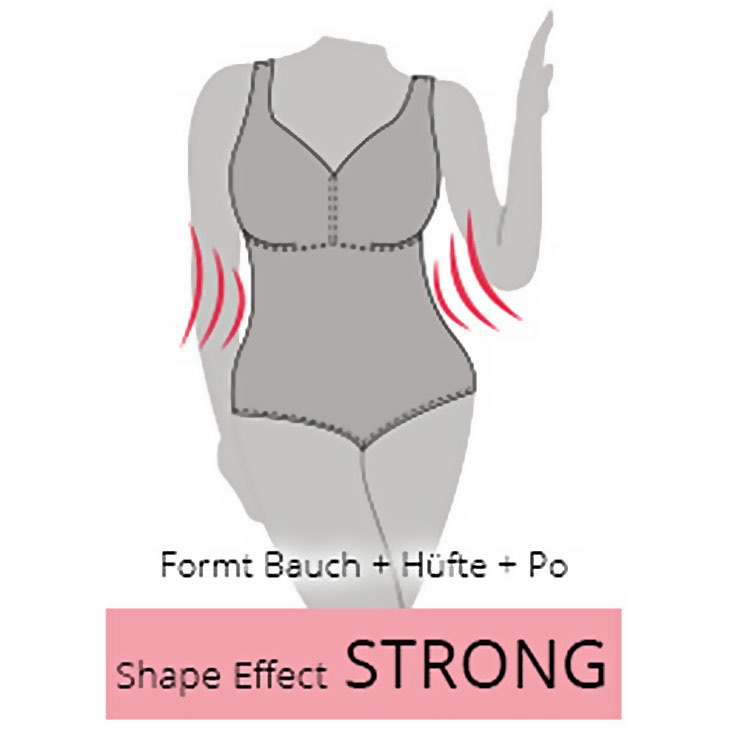 Shape Hold Strong
The strongest support we offer for your problem areas. These styles are perfect to be worn under tight fitting dresses and figure shaping outfits.
Tips on how to pull on Shapewear
When you put on shapewear you should pull on your top or bodysuit from the bottom in order to achieve the best fit. Always wear body shaping items with a bra if needed. This will provide the best shape for your bust.